Welcome to the Primary Forest Products Network
Provides a directory of mills or primary forest product companies, which produce lumber, plywood, pulp, paper and other wood products using roundwood logs as a raw material.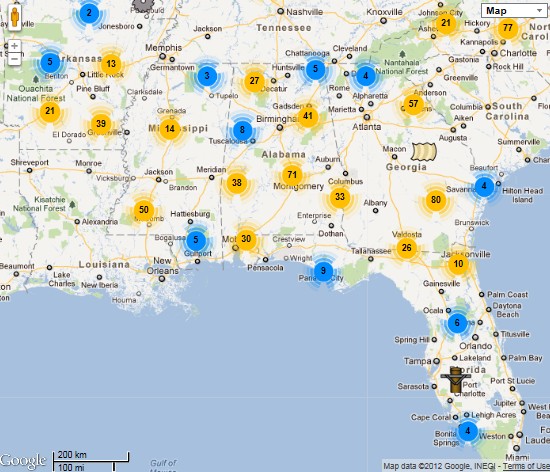 The Primary Forest Products Locator website is provided by the Southern Group of State Foresters to assist buyers with locating primary wood product manufacturing companies. These companies produce "renewable" products by converting recently harvested trees from managed forests to lumber, wood panels, paper, and many other forms of primary products.
Forest managers and landowners may also find ForestProductsLocator.org useful in locating potential buyers for standing timber in their area.
The site provides the contact information for primary forest product companies by selecting icons on the Mill Map page or by searching within the Mill List page. Users may search for forest products by wood type, mill type, State, County, or mill name.
Please contact your local state forestry agency for additional information on forest product manufacturing companies in your area.